Computers, mobile handsets, and physical drives are all essential devices that enable us to store data. Despite this, these devices are prone to unexpected malfunctions and subsequent loss of vital data.
Online file hosting provides an alternative and hassle-free way to store and manage your files from any location. For instance, with Keep2share.cc, you can store, view, and share different file types with a selected audience.
Read on to discover the top benefits of Keep2share premium and how to sign up for a user account.
What Is keep2share?
K2s.cc is a cloud-based file hosting service that enables the storage, management, and sharing of files. Users on the platform can manage their files using personal computers, mobile handsets, tablets, and laptops from any location.
Typically, Keep2share.cc allows you to share files via email, direct link, or post your content on social networking sites. However, you must have an active account to access any file hosting service on the platform. Simply go to the home page, enter your name, email address, and create a password to get started.
Benefits of Keep2share Premium Version
Keep2share.cc has reliable storage and fast downloads for users on different plans. However, a premium account guarantees extra benefits not obtainable with a free account.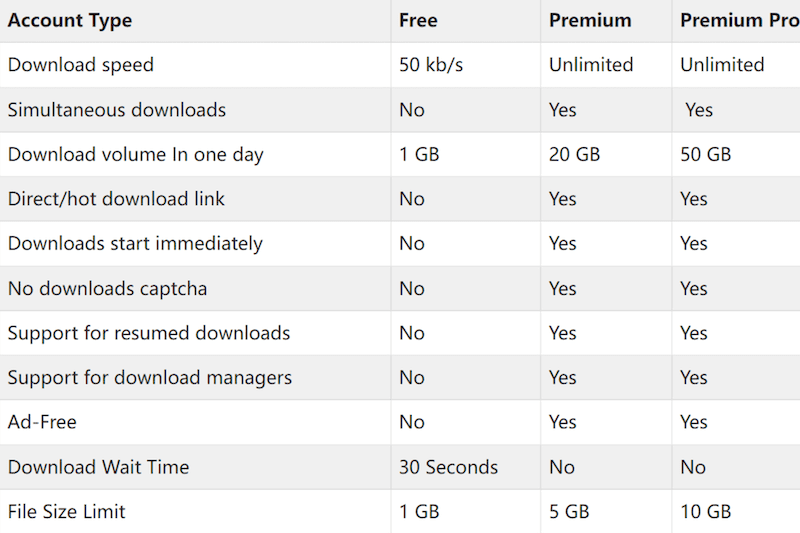 Below are the top benefits of a premium account:
Unlimited Download Speed
Speed is not a major concern with Keep2share Premium. Whether you choose the monthly or annual plan, you're sure of unlimited download speed on the platform. Essentially, you can say goodbye to slower downloads that consume your precious time.
Maximum Upload Bandwidth
The premium pro package guarantees a daily bandwidth of up to 50 GB for your file upload. Unlike other platforms, you can upload as many files without worrying about your content being trimmed to fit on the servers.
Maximum Cloud Storage
Do you have larger files to share with your network? Thanks to its massive storage space, a Keep2share.cc premium account is all you need since a premium plan comes with 1 TB of virtual storage space.
Keep2share also grants you a whopping 25 GB of storage space when you create a user account.
Folder Sharing
Sometimes, you may wish to share a whole folder without retrieving the files one by one. A premium account has the folder sharing option enabling your contacts to access the folders you wish to share.
Instant Downloads
You can launch your file download instantly, effectively bypassing the 30-second lapse witnessed across free storage platforms.
Download Resume
Sometimes, you may experience a sudden interruption mid-way while downloading critical files. You need a reliable platform that lets you recover your files easily without losing critical data.
With a K2s.cc Premium account, you can pause and resume file download from where you stopped.
Enhanced Security
Keep2share.cc has enhanced security features that guarantee data safety. First, you can only share your files with a selected audience using a direct link. Thus, users who don't have the download link can't read, edit, or modify your files on the platform.
In addition, a built-in, military-grade encryption system safeguards all data transmitted across different servers on the platform. As a result, all your download links remain uncrushable by search engines unless you share them on blogs and public forums. Data encryption also means your account has a strong safeguard against hacking.
All-round Customer Support
Keep2share understands that customers may have queries regarding the file hosting services.
As a result, the platform has a reliable team to attend to all client's concerns. You can ask questions and seek clarifications, thanks to email support available for 24 hours and throughout the week.
How Much Does It Cost?
Keep2share.cc Premium has affordable plans and flexible payment terms that guarantee a valuable return on investment.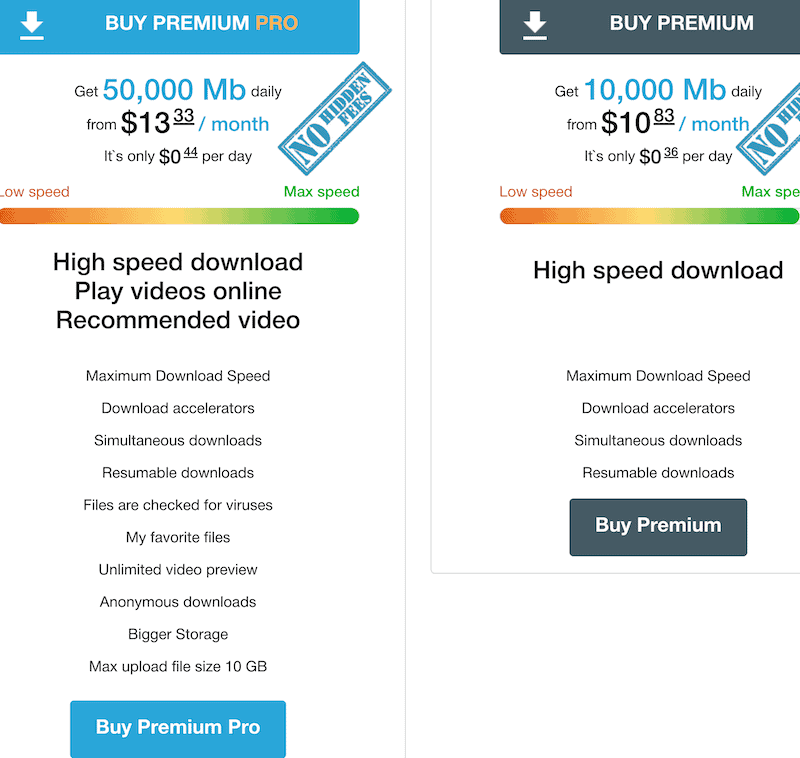 Additionally, the platform has a friendly refund policy for dissatisfied clients who wish to unsubscribe from the service. Thus, if you cancel your premium subscription, you get a one-off refund, depending on your package.
FAQs
1. What type of files can I upload on the platform?
K2s.cc supports over 200 file types ranging from images, audio, flash files, music, spreadsheets, presentations, and documents.
However, like other platforms, Keep2share.cc has a stringent policy on the nature of content shared. You can't upload nudity, sexually suggestive, offensive content, or copyrighted material on the platform.
2. Can I send multiple folders?
Yes. Keep2share.cc is one of the few platforms allowing tagging of multiple folders thanks to the folder sharing option.
Under the uploads page, you select many folders and click a tag button that appears afterward. You can then share the folders chosen with your preferred audience.
3. How do I get started after signing up?
Once you sign up for a free or premium account, you're ready to share your favorite files. For instance, you can drag and drop selected files into folders or use the upload button on the right side of the user interface to upload your files.
Once you get a recipient link, you can share it with your friends, so they access your files when the upload is complete.
Final Thoughts
Are you looking for a faster, more reliable way to store and share your files? Then look no further than Keep2share.cc. With a premium Keep2share account, you can enjoy more than file hosting and sharing.
Enjoy remarkable download speeds, higher upload bandwidth, and up to 1 TB of file storage space. In addition, all-around customer support and military-grade data encryption mean your files always remain secured on the servers.